From Dwayne Wright - Certified FileMaker 9 Developer
WEB: www.dwaynewright.com
EMAIL: info@dwaynewright.com
TWITTER: dwaynewright
This is a post in an ongoing series in which I look at a particular session of the 2009 FileMaker Developer Conference and review which presentation I'm most interested in attending. I'll post an overall set of links when I've covered them all. For more information about this annual conference, please visit http://www.filemaker.com/ .
====================================
RELATED AUDIO FILE: I continue to experiment with audio and this post has one of those experiments. Here is a link, just in case you would like to check it out.
/audio/DevConFri4.mp3

====================================
FRIDAY SESSION 4:45 PM BREAKDOWN

Has it really been 2 weeks since I posted my last 2009 FileMaker Developers session breakdown? I guess so! I got absolutely swamped with client work and tried to squeeze in some time to study up for the FileMaker 10 Certification exam. Both of these are worthy to note because it has ... um ... flavored ... my impressions about what session presentations I want to attend.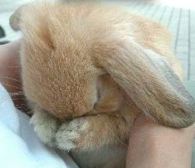 I STAND CORRECTED
Before I get into the breakdown of these sessions, I want to back peddle on something I wrote back in my posting, DEVCON 2009: Friday Session 10:30 AM Breakdown, I mentioned The Introduction To Script Triggers by Steve Romig session looked like it might be a recap of the webinar presentation that is available for TechNet members. I wondered if attending this session would be that different from what is available online. I watched the Script Trigger webinar again and was a bit surprised that Steve Romig mentioned this very topic in passing. He mentioned the webinar is basically 40 minutes of Script Trigger introduction and the DevCon session is 90 minutes. So there you go, the DevCon session is twice the Script Trigger goodness!
PRESENTATION 1: FILE MAINTENANCE AND RECOVERY
At a local Seattle FMPUG meeting, Alexei Folger of FileMaker Inc. did a presentation about FileMaker 10 and did share some information about the new File Maintenance and Recovery process. I guess I'm lucky that I don't have a lot of my databases go bad and this topic didn't really grab me. For TechNet members, there is a 29 page guide on the topic but I have only browsed it so far. I don't know if 90 minutes of my time should be spent on something I don't have a problem with and is documented pretty well on the web via guides, blog posts and even podcasts.
PRESENTATION 2: FILEMAKER 10 AND THE iPHONE
This is another session that I've changed my mind about since I wrote my initial notes a month ago. Part of the change is due to a deeper look at the session description. Amazing how your opinion about something can change if you take the time to really read up on it. I had thought this session was primarily a FileMaker 10 and PHP discussion, with an iPhone twist. I'm sure there is a healthy dose of that but there appears to be some non-PHP topics covered as well. I don't think I'll ever do anything PHP related and I think most small offices feel the same way. What is the breakeven point for going to PHP for non-website related services?
However, if there is a significant business ROI for FileMaker on the iPhone, who knows? Perhaps it would be worth the pain, anguish and suffering for learning an advanced web topic like PHP?
PRESENTATION 3: TAMING THE RELATIONSHIP GRAPH
I have no problem with the relationship graph since adopting the popular Anchor / Buoy design technique. It has been a godsend for my FileMaker design work and I silently thank Roger Jacques of Soliant Consulting everything I think back on my good old spaghetti graph days. Well, I guess that is not entirely true that I still do not have some relationship graph woes. The only ongoing troubles are when opening a client database created by another developer and then involuntarily showing the bitter beer face. Not sure this session is going to be able to help me with those situations.
Still, hard to pass up a presentation by someone of Ray Cologan's caliber and the relationship graph continues to be one of the more popular topics I cover with technical support clients during my virtual one on one sessions.

PRESENTATION 4: VIRTUALIZATION 2
This is a second phase of a workshop presented earlier in the day. I'm not the guy for this session but does that mean I shouldn't attend? I don't think so for this year because I out source all my client server related duties and don't have an internal need (due to the teeny size of my company).
AND THE WIENER ... WINNER IS
This is one of the cases where planning can come into play. I will likely adopt a check it out and bail policy. I imagine I will start with the iPhone session and bail if it goes too deep into PHP kung fu. Then it will probably be a choice of which presentation is physically closer to the iPhone presentation. I really wish FileMaker would support video or even audio downloads of these presentations!
So there you go ... you have my firm and solid ... maybe ... about what I'm going to do!
=
More info about the author and FileMaker in general, contact me at info@dwaynewright.com.
© 2009 - Dwayne Wright - dwaynewright.com
The material on this document is offered AS IS. There is NO REPRESENTATION OR WARRANTY, expressed or implied, nor does any other contributor to this document. WARRANTIES OF MERCHANT ABILITY AND FITNESS FOR A PARTICULAR PURPOSE ARE EXPRESSLY DISCLAIMED. Consequential and incidental damages are expressly excluded. FileMaker Pro is the registered trademark of FileMaker Inc.
ADVERTISEMENT ==================
Help support this blog by considering a donating to its ongoing growth. For more details, please visit /donate.html